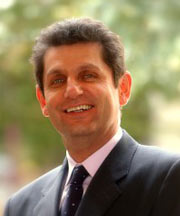 Dr. Ivo Sokol

Dr. Sokol received his Doctorate of Dentistry from the Charles University in Prague in 1980, where he graduated first in his class of 200 students. He completed his postdoctoral training at the University of San Francisco in 1989 and has been practicing dentistry for over 30 years.

Dr. Sokol and his team use the latest in advanced technology to provide the safest and most comfortable treatment options. He has advanced clinical experience in all facets of dentistry and can provide patients with a beautiful and healthy smile.

One of Dr. Sokol's goals is to provide optimal care in a comfortable and truly patient-centered environment. Many patients share their experience about his gentle nature and great sense of humor. His office is designed with his patients in mind.

His team has been specifically chosen to compliment his desires to offer the best possible care to patients and to offer services to more patients in the community. They regularly attend classes together to continue to enhance both their clinical skills and patient offerings.

When he is not practicing dentistry or attending continuing education courses, Dr. Sokol enjoys spending time outdoors with his family and friends. He enjoys working on projects that involve his creativity, such as wood-working and building. He loves the warmth of the people and the sunshine in AZ and is happy to call it home.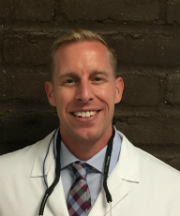 Dr. Frank Emmert

Dr. Emmert is an Arizona native, born in Phoenix, AZ and proud to call Tucson home. He graduated with honors from the University of Arizona and the University of Colorado School of Dental Medicine where he received his DDS degree. He furthered his dental training by completing an Advanced Education in General Dentistry postdoctoral residency with the US Air Force Medical Corps. During his advanced training, Dr. Emmert gained extensive experience alongside expert dental specialists providing comprehensive, multispecialty dental care in the areas of preventive and cosmetic dentistry, dental implants, periodontics, pediatric dentistry, root canals and dental surgery to include wisdom teeth removal and various grafting techniques. Dr. Emmert is a proud military veteran, he served our country as dentist while on active duty with the United States Air Force providing top-notch dental care to our troops at multiple assignments. He is passionate about the latest advances in dental technology in order to provide the highest level and most comfortable care to his patients. Dr. Emmert shares that passion with his colleagues, as he travels to help teach other dentists the latest and most advanced techniques in digital dentistry. Dentistry to Dr. Emmert is more than just a career; it is a passion and an attitude. He loves his job and has a lot of fun doing it; his goal is to have his patient's experience reflect that. He is committed to achieving a partnership with each patient through listening, teaching, and collaborating upon the most optimal way of achieving oral wellness. Dr. Emmert is as much committed to his patients as he is to a lifetime dedication of continually developing as a knowledgeable and conscientious provider—he is active in multiple national dental associations, local dental study groups, and an avid attendee to dental continuing education courses. Some of his interests and hobbies outside of dentistry include the company of his friends and family, staying active in the Tucson community, Arizona sports, dining out, fitness, and the wonderful weather of the Southwest. As a patient in our office you can expect Dr. Emmert, much like our entire team, to treat you as if you are family, with excellent dental care blended with kindness, gentleness, and a smile.